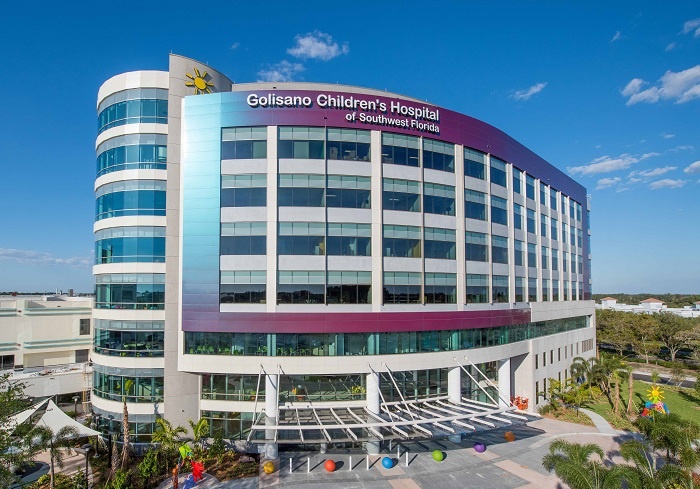 CyraCom is proud to partner with hospitals and health systems leading the way in caring for limited-English proficient (LEP) patients – systems like Lee Health. We recently sat down with Yemisi Oloruntola-Coates, Lee's System Director of Diversity and Patient Care Civil Rights. Ms. Yemisi was eager to share her insights on a number of topics relevant to language services leaders today, including the use of multiple modalities to build a comprehensive hospital language services program.
Nearly one in four Lee County 650,000 residents speaks a language other than English at home – mainly Spanish, Haitian Creole, German, French, and ASL. Lee Health's language access program is built to care for this community, using multiple modalities to ensure access for every LEP patient:
1. Staff Interpreters
Many hospitals prefer to hire and staff interpreters in their most-commonly-requested languages. These staff interpreters often handle the most serious and in-depth conversations, as well as speaking to patients who may not comprehend phone or video interpretation – children and those with mental health challenges, among others.
Lee Health's interpreter services department employs 15 full-time interpreters to provide face-to-face interpretation in Spanish, Haitian-Creole, German, French, and American Sign Language. These interpreters are stationed at various Lee facilities and can travel between them as-needed.
2. CyraCom Blue Phones and Video Carts
Organizations often find it expensive, time-consuming, and inefficient to staff interpreters in all languages they might need. Partnering with a comprehensive language services provider enables these organizations to avoid the cost of hiring, training, and monitoring staff interpreters for each new language, paying only for the interpreter time they actually use.
Lee's partnership with CyraCom equips them to offer interpretation in hundreds of languages – an important capability because Lee County draws tourists from a variety of non-English-speaking countries.
"We get all kinds of people and languages from all over the world in this little town, and CyraCom is able to support that," Ms. Yemisi said.
"Our reliance on the blue phones has increased tremendously over the years," she continued. "We have great on-site staff interpreters, but we understand they can't be in multiple places at once. Our needs vary quite a bit by location as well. 30% of our Healthpark Medical patients need interpreters, so our staff handles 15-20% of requests and CyraCom covers the rest."
"We've placed a video cart in each of our emergency rooms and at each admin/supervisor office. The administrators manage LEP patient flow and distribute carts as needed. Each physician's office has its own video cart as well. And we've equipped our new children's hospital with a cart on each floor. We even have a diversity intranet where departments can request additional blue phones, video carts, and other resources."
3. Trained, Qualified, Designated Bilingual Staff
Providers operating in diverse areas may find themselves employing bilingual doctors, nurses, and technicians who wish to act as interpreters for LEP patients. Section 1557 of the Affordable Care Act mandates that bilingual staff must demonstrate language proficiency and be assigned interpretation as an official job duty prior to communicating with patients in-language. So providers who allow bilingual staff to interpret should have a process in place for qualifying and designating them.
In 2008, Lee received a grant to develop a training program for bilingual staff who wished to act as interpreters.
"I worked with one of my interpreters, Norma Schuler, to create the curriculum," Ms. Yemisi remembered. "We offer the class four times a year. There's an oral and written language proficiency pretest to get in. Then, at the end, we test our candidates once more to determine their level of interpreter proficiency."
Now that you've read about Lee Health's interpreter services structuring, download our full case study to learn more about the challenges of caring for LEP populations, and how Lee is partnering with CyraCom to overcome them.