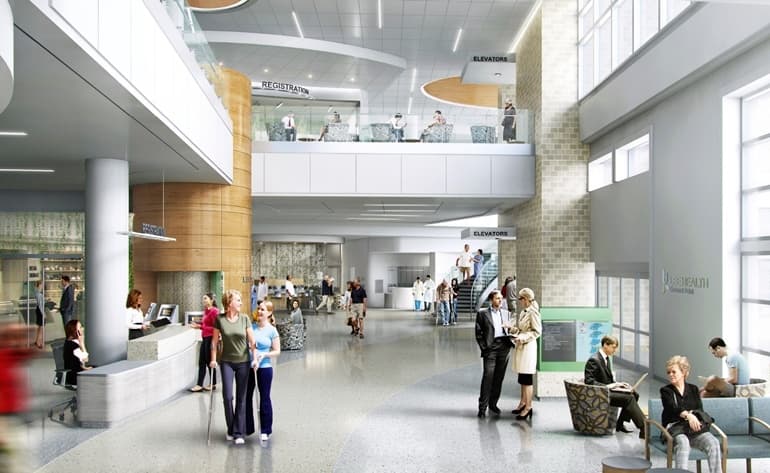 CyraCom is proud to partner with hospitals and health systems leading the way in caring for limited-English proficient (LEP) patients – systems like Lee Health. We recently sat down with Yemisi Oloruntola-Coates, Lee's System Director of Diversity and Patient Care Civil Rights. Ms. Yemisi was eager to share her insights on a number of topics relevant to language services leaders today, including improving access to care through community outreach and understanding.
1. Make the Community Aware that LEP Access is a Priority
LEP residents may not understand that they can receive care in-language without being charged for an interpreter. These patients may put off seeking treatment until their condition worsens, leading to hospitalization in situations where preventative care may have avoided it.
Leading health systems are working to break this cycle by proactively promoting their services – and the availability of interpreters – to their communities.
"One of the things I most appreciate is that Lee has an excellent PR department," Ms. Yemisi explained. "They've gotten me on local TV shows and newscasts to promote the work we're doing and the [language] services we offer. I've been interviewed for newspaper articles as well. We prioritize multiple touchpoints with the community and external communication."
2. Take Treatment Outside the Hospital Walls and Into the Community
The Brookings Institute has found that "working-age LEP adults earn 25 to 40 percent less than their English proficient counterparts." This economic disadvantage may mean that potential patients lack the funds to pay for care, access to reliable transportation, or the ability to take significant time off work to travel to the doctor's office.
Organizations like Lee Health are countering these disadvantages by bringing the care directly to the community at a price patients can afford.
"We've set up Lee Community Health Centers in areas of high healthcare utilization and significant LEP populations," Ms. Yemisi explained. "Patients can walk or bike to them, and we've equipped them with staff interpreters and CyraCom video carts. The ACA has helped, but we still have pockets of high unemployment and depressed socioeconomic status, so we charge for service on a sliding scale based on the patients' ability to pay."
3. Tailor Communication to Meet the Needs of Disadvantaged Populations
The Institute of Medicine classifies provider/patient communication as "a core component of health care." Providing care in a patient's preferred language likely leads to improved communication, as does considering the socioeconomic and educational levels of your patient population.
Lee County has a 13% illiteracy rate, and Lee Health's communication efforts must operate within that reality. Ms. Yemisi is working with CyraCom to ensure that patients with limited literacy can still understand their care.
"We're doing a readability study on our consent forms," she noted. "They're written at a 10th-12th-grade reading level, whereas the average US resident reads at 8th grade comprehension or below."
"CyraCom is helping us move readability down to a 3rd-5th-grade reading level in English before translating it. In Lee County, illiteracy is an issue, so we need to make the paperwork as straightforward as possible."
Now that you've read Lee Health's tips for improving access, download our full case study to learn more about the challenges of caring for LEP populations, and how Lee is partnering with CyraCom to overcome them: