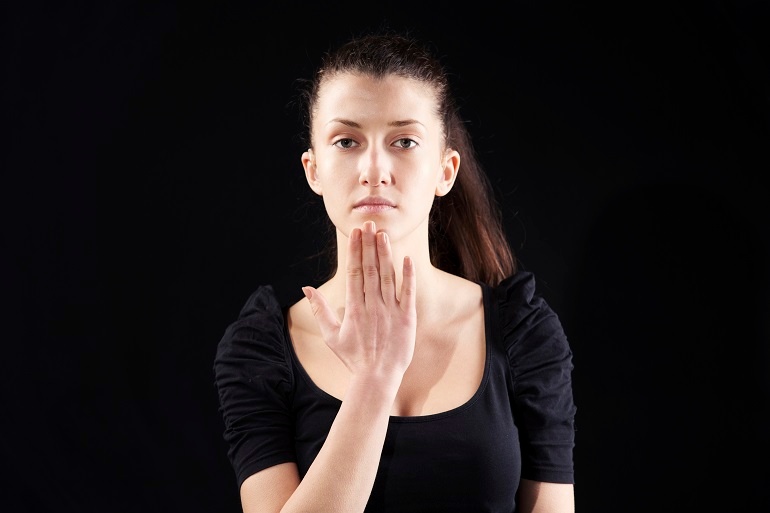 Individuals who are Deaf and Hard of Hearing face a unique set of challenges when seeking medical care. Well-meaning providers want to do the right thing for their patients but may not understand what's appropriate.
CyraCom's ASL Center Manager, Victor Collazo, penned these tips to help bridge the gap between providers and patients:
TIPS FOR COMMUNICATING WITH DEAF AND HARD OF HEARING INDIVIDUALS
Here are a few strategies for providers interacting with patients who are Deaf or hard of hearing:
1. Keep eye contact. We "hearing" people often speak to each other without keeping constant eye contact. But ASL is a visual language, which makes looking at one another a critical component.
2. "Deaf" is not a bad word. Hearing individuals grow up learning politically correct (PC) terms like hearing-impaired. In the Deaf community the word "Deaf" refers to a community with a shared language, values and traditions. Deaf individuals don't see themselves as impaired.
3. Be Mindful of Facial Expressions. In ASL, facial expression is a very important part of the language.
4. American Sign Language is not universal. Each country on our planet has its own distinct form of sign language.
DOS AND DON'TS WHEN USING AN ASL INTERPRETER TO COMMUNICATE
Using a nationally certified ASL interpreter demonstrates to your Deaf and Hard of Hearing patients that you are aware of national standards set forth by the Registry of Interpreters for the Deaf (RID) and are culturally sensitive to their communication needs.
When using an ASL interpreter:
Do: Speak directly to the patient
Don't: Speak directly to the interpreter
Do: Use words like "I" and "you," i.e. "What's your name?"
Don't: Use words like "her" and "him," i.e. "What's her name?"
Do: Speak in a normal tone and pace
Don't: Speak loudly and slowly
Here are a few ASL signs that could be helpful: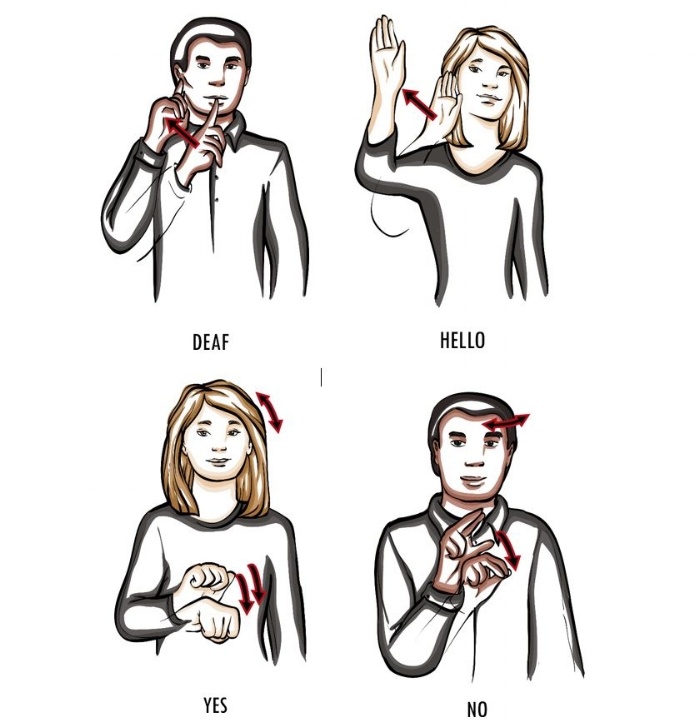 And here is sign language resource site that can help you build your ASL vocabulary.
REMEMBER, WE'RE ALL HUMAN
There's no reason to be afraid of interacting with people who are Deaf or Hard of Hearing. Just remember that at the end of the day, we are all human, and a smile and an eagerness to communicate goes a long way whether we communicate in the same language or not.
Now that you've read Victor's dos and don't, download our Deaf and Hard of Hearing 101 whitepaper to learn more about best practices for treating these patients: