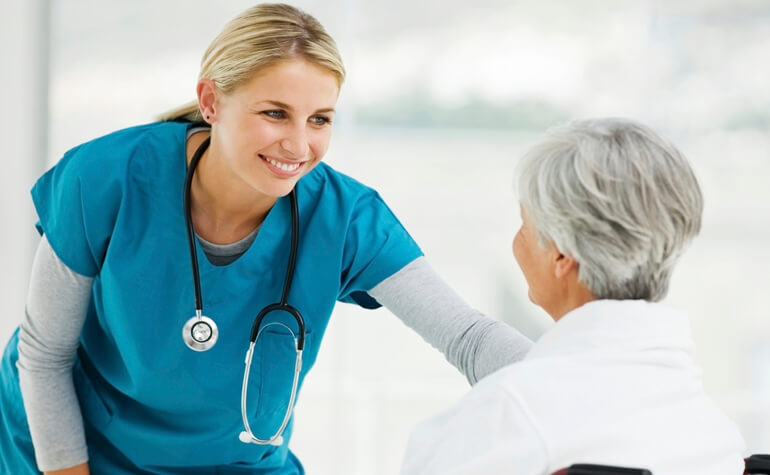 Imagine this: you've finally created the language services program you always wanted for your organization. Providers use interpreter services when appropriate, interpreter scheduling runs smoothly, and you've partnered with a language services provider that is secure, fast, high-quality, and available 24/7/365.
Then, despite your efforts, the unexpected occurs: a limited-English proficient (LEP) patient refuses to use your interpreter services.
Maybe the patient is proud of her English and reluctant to admit she needs help. Perhaps he prefers to rely on the friend who drove her to the appointment. How can you and your staff prepare for this situation?
1. Does Your Organization Have In-Language Collateral on the Benefits of Medical Interpreters?
Limited-English proficient patients who turn down medical interpretation may simply not understand why they should use it, choosing instead to communicate through friends, family, or even with providers directly.
Help these patients understand how medical interpretation creates a better experience for them: consider making a short fact-sheet on the common benefits of certified interpreters: meaning-for-meaning communication, impartiality, and improved patient safety and satisfaction. Then translate the fact-sheet into your top languages and make it available for staff to distribute to LEP patients
2. What is Your Organization's Policy on Treating Patients Who Refuse Interpreters?
Some patients may waive their access to interpreters even after reviewing the fact-sheet mentioned above. And they may be able to; it's unclear if a national requirement presently mandates that all limited-English patients use the interpretation services you provide without exception.
But maybe your organization has a policy.
Consult with your language services or compliance leadership to learn if a policy exists and what it is – before you find yourself face-to-face with a patient refusing your interpretation. You might learn that your organization requires an interpreter to be present as a precaution for all LEP patient interactions. Or your organization may have differing rules for phone interpreters, video interpreters, or on-site interpreters.
3. Should You Ask Your LEP Patient to Sign a Waiver of Interpreter Services?
Whatever your organization's policy on patients who decline interpreter services, ensure that your staff always asks patients to sign an interpreter service waiver if they decline.
If a patient's care comes under scrutiny after the fact, a signed waiver may provide proof that two aspects of the patient's care did take place: you provided access to certified interpreters and the patient declined them.
Requesting a waiver may not be as self-evident as it seems: in a 2010 study, the Joint Commission found that only 1 of 14 hospitals required a waiver of patients refusing an interpreter.
4. Are Particular Providers Encouraging Waivers to Avoid Using Interpreters?
Staff adoption of language services can present a challenge for language services managers. In extreme cases, a provider may feel that an interpreter is unnecessary and simply ask the limited-English proficient patient to sign an interpreter waiver. To avoid this scenario, some organizations require patients to use the interpretation services provided – waiving them is not an option.
If a single provider or unit at your organization produces a disproportionate number of interpreter waivers, you may wish to investigate and ensure that their limited-English proficient patients fully understand they are declining the free medical interpreters you're offering.
Looking for other language services tips? See how to make the case for your program by knowing how language services boosts hospital performance.
This blog is indended for educational purposes only – no legal advice is provided.