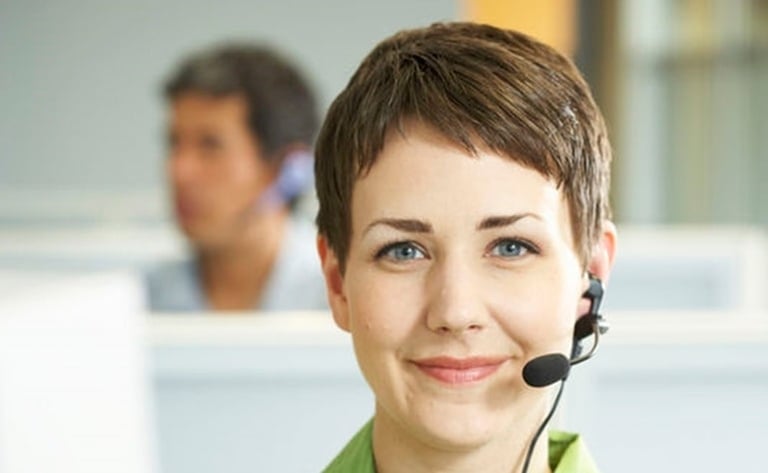 Research shows that limited-English proficient (LEP) patients face a significant risk of misdiagnosis, healthcare complications, and unnecessary readmission without a professional interpreter.
You've probably seen staff struggle to use interpreters because they don't understand best practices, perhaps getting frustrated and abandoning the attempt.
Read this post for tips on using phone interpreters efficiently– it may be helpful to incorporate into future language services training for hospital personnel.
Tips for Using Phone Interpreters
1. Don't start the conversation without allowing the interpreter to give greeting provide their interpreter ID number.
Professional interpreters will read a short script at the start of a call. They will introduce themselves, explain their role as a conduit for conversation, and give their ID number.
2. Write the interpreter ID number in the patient's file or progress notes.
If your facility tracks interpreter ID numbers in medical documents, write it down. The interpreter will restate their number at the end of the call in case you missed it.
3. Give the interpreter a brief explanation of the encounter.
Quickly explain the purpose of the call. The interpreter needs this context to convey the appropriate tone, differentiating between scenarios like routine follow ups or delicate situations. You might say "Hi interpreter, I'm here with Mrs. Lin to follow up on the results of her appendix surgery.
4. Pause to allow the interpreter to introduce him/herself to the patient.
The interpreter will give their name and explain their role to the patient in-language: "I am a professional interpreter and will interpret everything you say." This should clarify the situation for the patient. They are often relieved to communicate with a provider in their preferred language.
Check back next week for more tips in part 2 of Using Phone Interpreters in Healthcare.
Want to learn more about using phone interpreters in healthcare? Watch our video on healthcare trends here.