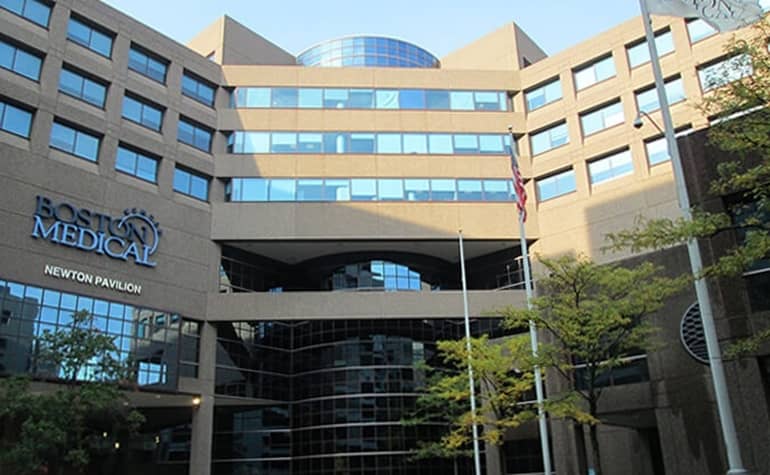 CyraCom recently partnered with Boston Medical Center to create a case study. BMC is a 496-bed academic medical center located in Boston's historic South End and dedicated to providing "consistently excellent and accessible health services to all in need of care regardless of status or ability to pay – exceptional care, without exception."
Last post, we offered two benefits Boston Medical Center achieved through their partnership with a quality language services provider. Here are three more:
3. The Right Tools for the Job
"We've been able to make resources available for our staff to do the right thing, like having multiple modalities available for every patient encounter," explained Elida Acuna-Martinez, BMC's Director of Interpreter Services. "Our inpatient beds can accommodate CyraCom dual-handset phones, and the exam rooms are set up for phone interpretation. We have 90 CyraCom iPad video interpretation carts in clinics and most inpatient exam rooms. We distribute them to the management of each department – some departments have several, and those who don't are asking for more."
4. Cost Savings through Increased Efficiency
Partnering with CyraCom has impacted BMC's bottom line, increasing efficiency and reducing language services costs. Given their diverse patient population and high level of utilization, Acuna-Martinez values this efficiency.
"Often, our staff will bring the patient to an exam room, call a CyraCom interpreter, tell the patient the doctor is on their way, and then leave the room" she noted. "If the doctor is delayed, CyraCom, as a matter of policy, disconnects the call after five minutes. We save a lot of money when billing doesn't continue indefinitely."
BMC found CyraCom's real-time reporting functionality to be an asset during their last Joint Commission survey.
"Most of the patient files they surveyed were limited-English proficient," Acuna-Martinez recalled. "The Joint Commission survey included questions on what modality we used for each patient – phone, video, or face-to-face – and our records weren't always complete. I was already working with CyraCom at that time, so I was able to pull the reporting and cross reference it to see what kind of interpreters we provided."
The Joint Commission survey motivated Acuna-Martinez to update BMC's interpreter documentation process and to see how CyraCom could help.
"The Joint Commission surveyors mentioned that we need LEP patient records to include details on each interpreter interaction: who requested the interpreter, which interpretation modality we used, and what was discussed. All of that should be documented in the file," she said. "So our forms now include specific fields to document that information."
"We're also working with CyraCom to add an automated reminder message our staff would hear whenever they call an interpreter – something to remind them to document their usage," she continued. "Despite their training, staff sometimes forget. So we're adding the reminder when they dial in to use an interpreter."