Growth and Awards
2015 was a year full of growth and innovation for CyraCom. We were named to the INC 5000 list of fastest-growing private companies in the US for the seventh straight year, our 9th appearance overall. We also received Gold Stevie awards for Executive of the Year (Jeremy Woan, Chairman and CEO) and Company of the Year, as well as a Silver for Fastest-Growing Company. We won a Bronze award for Best Brand Experience, in recognition of the 2014 CyraCom Healthcare Language Services User Summit.
With that level of growth, we needed to expand our operations to maintain our high-quality service. To that end, we opened two new large-scale interpreter contact centers in Queens, NY and Tampa, FL. These additions, along with hiring and expansion at our existing centers, brought us to over 2,000 employee interpreters and over 200,000 square feet of contact center space across the US.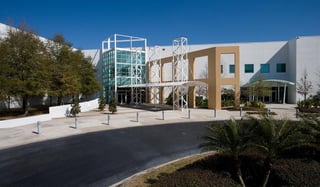 Live Events
We also continued our mission to spread the word about the critical role that language services play in healthcare. We hosted six regional roundtables in key cities – Atlanta, New York City, Chicago, DC, Los Angeles, and Boston – to bring industry leaders and hospitals together for networking and a discussion of best practices in healthcare language services. Given the popularity of the roundtables, expect even more in 2016.
As a culmination of these live regional events, and in response to the excellent feedback we received last year, the Healthcare Language Services User Summit returned. Featuring speakers like Walgreens Chief Diversity Officer Steve Pemberton, Dr. Christina Cordero of the Joint Commission, Institute for Diversity CEO Tomas Leon, and more, the Summit brought together attendees from healthcare organizations nationwide, and they could not have been more positive in their responses.
We continued to focus on the Deaf and Hard of Hearing community with our ASL Operations Manager, Victor Collazo, who spoke at many of our live events and hosted several webinars on the challenges of providing healthcare and language access to the Deaf.
Other News and Changes
You may have also seen that CyraCom announced unified Telephonic and Video Interpretation pricing, in recognition of our combined technology and operations for both services. Now, CyraCom clients can choose their preferred modality and make budgeting easier.
All in all, 2015 was a great year of expansion and collaboration.
We worked with Emory Healthcare, the largest and most comprehensive health system in Georgia, to create a case study on their partnership with CyraCom.
We launched a campaign to raise awareness on the issue of vendor billing inaccuracies, reminding hospital leadership that it's a best practice to audit vendor bills periodically. Look out for other best-practice announcements in 2016.
We want to thank every one of our partners in healthcare language services for doing what you do, and for making what we do possible. We're consistently inspired by the dedication providers across this country show to their patients, and we're honored to be a part of clearing language barriers to ensure the best possible healthcare outcomes for those with limited-English proficiency. We're looking forward to doing even more in 2016.
Learn how language services may boost hospital performance in our whitepaper.