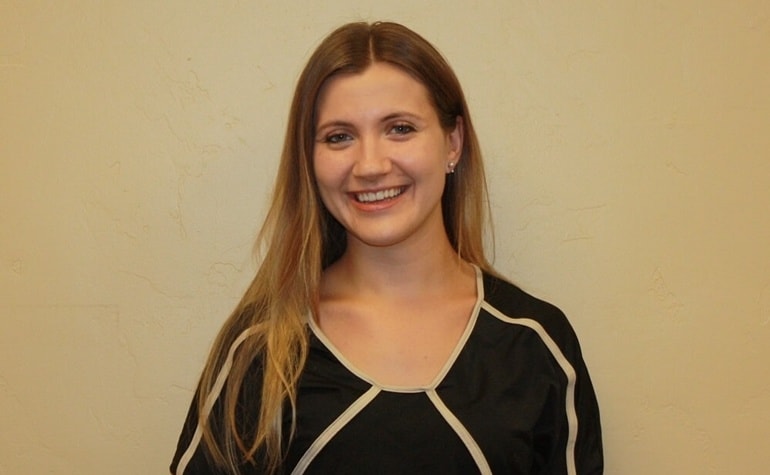 Interpreter Spotlight is a new series that will introduce some of our qualified, professional interpreters who work in large-scale US interpreter contact centers. We hope you enjoy getting to know some of the extraordinary people who interpret on the other end of the phone for your patients and providers.
Today we're meeting Anna, a Russian interpreter who has been working with CyraCom for over three years. Hello, Anna. Tell us a little bit about yourself.
"I am from Russia and have been in the US for 17 years. My mom is an English teacher and she did a teacher exchange program, so I learned English in Russia and then moved here with my family when I was eight years old."
What made you interested in interpreting and what do you like about it?
"I like speaking with different people. I really like languages and took languages while in school. I think helping people and helping communication across cultures would be the main reason for why I like it. People are really grateful for it and it's frightening enough going to a doctor's appointment. Not knowing the language would make it scarier."
Tell us about one of your favorite interpreting experiences – any good stories?
"I've also had so many different calls that I couldn't say which one is my favorite. I love the calls where people express gratitude. Overall, most patients and clients are very thankful."
At CyraCom, we have all of our employee interpreters take our 120-hour interpreting training course. What did you think about the training?
"The training was helpful because we learned good terminology, and how to react in certain situations. I was actually promoted to trainer over a year ago. I love helping people reach their potential as interpreters as my trainers had helped me."
In addition to being a bilingual interpreter, you are also a bi-cultural interpreter. Can you share with us something interesting about your language?
"For the language, there are more letters in Russian than there is in English, which can make it difficult if people ask me to spell the LEPs' names in English. It all depends on how they choose to spell it."
Let's end with something fun. What are your hobbies?
"I like to read Russian literature, cook, spend time with family, and go to Zumba."
To learn more about how quality interpreters like Anna may boost the performance of your healthcare organization, click below.