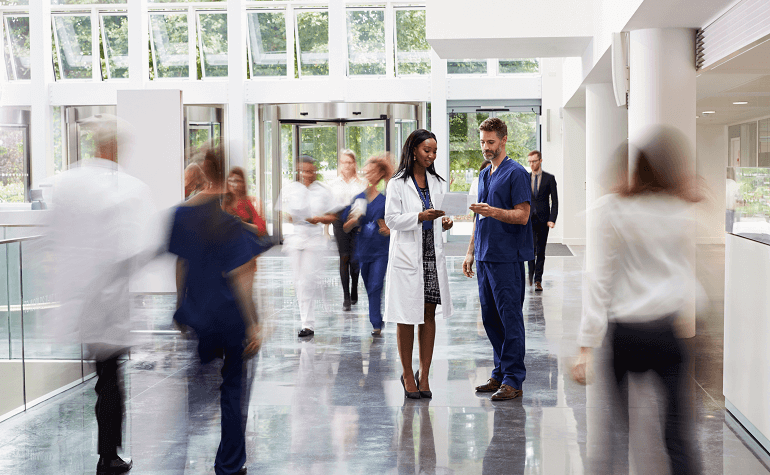 The Center for Medicare and Medicaid Services (CMS) released their much-discussed Hospital Star Rating system in July of 2016. Designed to increase transparency and allow patients to make an informed decision about which hospital to utilize, the new program raised questions among hospital leadership: How are these star ratings determined? Do they represent a fair assessment of hospital performance? How can hospitals improve their ratings?
Despite these concerns, CMS star ratings are a factor with which hospitals are currently contending. As a leading provider of language services in healthcare, CyraCom has created a whitepaper, How CMS Hospital Quality Star Ratings Work. We aim to help providers understand the mechanics of the star rating system, the concerns it raised among hospital leaders, and how a focus on LEP patients may improve a hospital's rating.
The following excerpt details hospital concerns about the potential impact of the new ratings and the actions they've taken attempting to improve the system:
CMS Overall Hospital Star Ratings have generated significant controversy; the agency originally planned to release them on April 20th, 2016, but agreed to delay publication after significant pushback from the American Hospital Association and other hospital leadership groups. These groups released a letter on March 18th, 2016, raising concerns about the fairness of the new system.
"Our hospitals support public reporting of provider quality data that is reliable, valid, and meaningful to consumers," the letter read. "Due to our serious concerns that these star ratings will be misleading to consumers, we believe that a delay is necessary to allow CMS to fully understand the impact of the star ratings on all hospitals and to address the flaws in the measures and methodology."
Specifically, the letter continued, CMS star ratings fail to account for hospitals that handle the "hard cases," rating them poorly for the well-established fact that disadvantaged and limited-English patients experience worse health outcomes on average than their English-speaking equivalents:
"Many of the nation's best-known hospitals, institutions that serve low income and complex patients, and are highly rated in other quality rating reports, will be receiving 1 and 2 stars…These ratings do not account for hospitals that serve highly complex patients with significant socioeconomic challenges, and that also perform a greater number of complex surgeries."
The writers also expressed concern that the way the ratings were determined was opaque, explaining that:
"Prior to public release of these ratings, CMS must provide hospitals with the data that was used to calculate their ratings and answer questions about the methodology. To date, hospitals have been unable to replicate or evaluate CMS's work to ensure that the methodology is fair and the ratings are accurate."
Congress weighed in as well, with 60 Senators and 225 Representatives sending a letter of their own to CMS on April 18th, 2016 and expressing concerns which mirrored those of hospitals:
"We want to make sure that the star rating system is not misleading to consumers because of flaws in the measures that underpin the ratings... Additionally, we are concerned that CMS has provided insufficient details regarding the methodology used to determine these star ratings."
In response to the controversy, CMS delayed the release of Overall Star Ratings for three months, releasing them on July 18th, 2016. CMS has since released updates to the program in October and December of 2016.
On June 13th, 2017, AHA sent another letter to CMS. Calling the regulatory burden on hospitals "substantial and unsustainable," AHA submitted a number of recommendations for relief, including the suspension of the hospital star ratings program. CMS has yet to respond publicly.
Want to learn more about how CMS star ratings are calculated and the impact of LEP patients and quality language services on hospital performance?