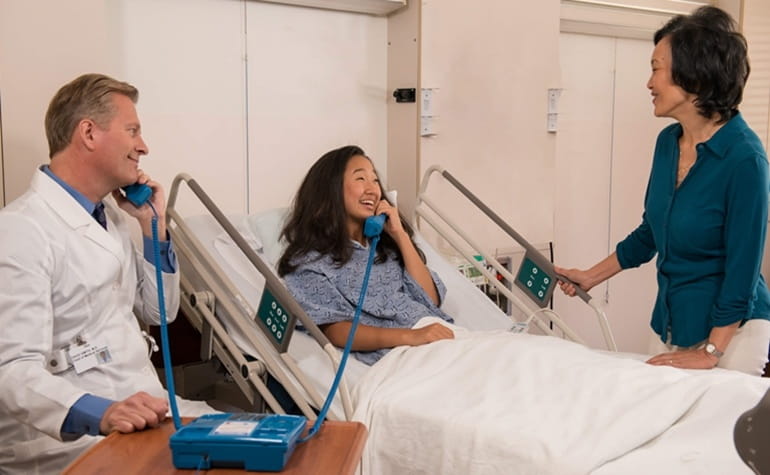 **The material herein is educational and informational only. No legal advice is provided.**
New regulation continues to increase the importance of hospital language services. CMS's rollout of their five-star rating results highlighted how language access may impact patient satisfaction and readmission rates. Now, the final section of the Affordable Care Act has added a new layer of complexity to language services, increasing the requirements for healthcare interpreters and giving LEP patients new rights.
So, whether or not they have a great language services program or are just getting started, CyraCom believes providers need to be aware of the new rules and regulations:
The US Department of Health and Human Services (HHS) recently issued a rule to help medical and insurance providers comply with Section 1557 of the Affordable Care Act (ACA). Section 1557 deals with nondiscrimination, and a significant portion of HHS's rule focuses on the care of Limited-English Proficient (LEP) patients.
HHS released their ruling in May, and it took effect on July 18th. Check out our full ACA 1557 guide (above) for a comprehensive picture of Section 1557 as it relates to non-English patient care. To get you started, here's a list of takeaways every language services leader should know.
HHS has stated that Section 1557:
Mandates
- Posting Notices of Nondiscrimination and signage explaining the availability of language services in the state's top 15 non-English languages.
- Using "qualified interpreters" in healthcare scenarios.
Grants
- Individuals a private cause of action to sue healthcare organizations based on disparate impact.
- A patient's family, spouse, or partner access to an interpreter even if the patient does not need one.
Prohibits
- Minor children from interpreting except in short-term emergency scenarios.
- Adult family/friends from interpreting unless the patient specifically requests it.
- Healthcare staff from interpreting unless they are qualified and interpreting is an official job duty.
Requires
- Provision of "meaningful access to each individual with limited English proficiency eligible to be served or likely to be encountered" from any organization receiving HHS funding, any HHS-administered health program, and any insurer on the Health Insurance Marketplace.
- Standards for all video remote interpretation to comply with those set for ASL VRI in the ADA.
Now that you understand HHS's quality standards for interpreters, DOWNLOAD OUR GUIDE to learn more about Section 1557 and how to make sure your organization is in compliance.