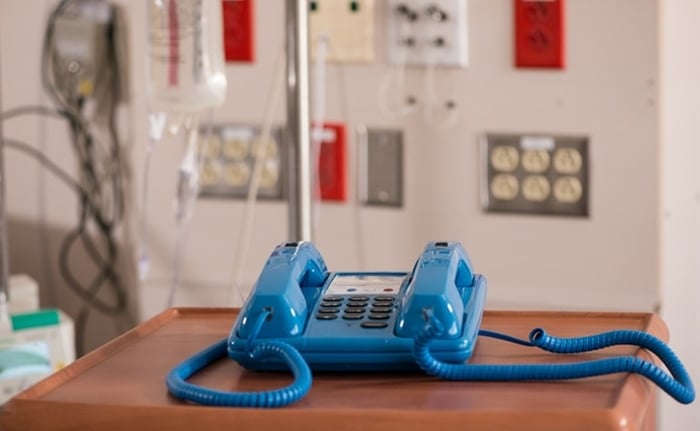 Limited-English proficient (LEP) patients tend to be more satisfied if care takes place in their native language. And providers with access to easy-to-use language services options are more likely to use them for every LEP patient interaction.
Studies suggest that hospital staff may forego using a qualified interpreter – relying instead on a patient's family or bilingual staff member – because they believe language services are difficult to access in a timely manner. Improving staff utilization rates may enhance the LEP patient experience and boost the HCAHPS scores that follow.
Whether hospitals choose to staff their own interpreters, partner with a language services provider, or both, they may improve staff adoption by making sure language access is:
Convenient: Interpreter resources should be kept close-at-hand and accessible.
Fast: Staff should not have to wait a significant amount of time for an interpreter.
Simple: The number of steps needed to reach an interpreter should be minimized.
Effective: Interpretation quality should be consistent and high-performing.
Taught: Staff should receive regular training on using interpreters.
Training plays a key role in improving staff adoption. Best practices for administering staff training include:
ENLISTING EXECUTIVE SUPPORT
Offering a high-quality language services program contributes to organizational values like diversity and inclusion. Case studies like CyraCom's Steward Healthcare and Boston Medical Center pieces demonstrate the value of executives understanding the importance of staff training to treating patients with diverse backgrounds and languages equitably.
"We provide a lot of continuing education," explained Carla Fogaren, System Director of Diversity Initiatives and Interpreter Services for Steward. "In one year, we educated over 12,000 staff, in-person. With sufficient training, we can hold staff accountable for properly utilizing our interpreter staff, as well as CyraCom's dual handset blue phones that provide bedside interpreter access 24/7."
IMPLEMENTING REGULAR, MANDATORY TRAINING
Health systems like Steward have found success in integrating easy-to-use language access into existing hospital trainings like new-hire training, nursing skills assessments, and annual compliance training. They focus on their communities' diverse populations and cultures and familiarizing staff with a set language access plan. This includes executive-approved formal policy on when, why, and how to use an interpreter.
Top hospitals often include a hands-on component in these trainings, demonstrating to the staff the process of accessing an interpreter and giving them the chance to try it themselves.
Improving ease of access to language services is one of many ways hospitals can improve their HCAHPS scores. Check out our whitepaper on the topic to learn more: