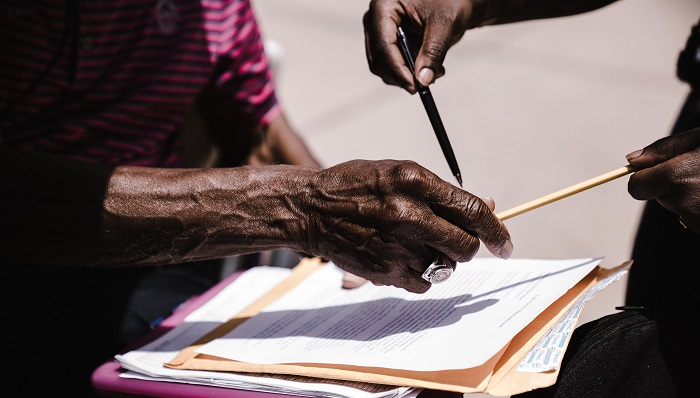 This post was originally written for CyraCom by Amy Wilson-Stronks, MPP, CPHQ. With more than twenty years' experience working in healthcare as a quality improvement professional, researcher, and policy analyst, Ms. Wilson-Stronks was kind enough to analyze the Joint Commission's standards on patient-centered communication for CyraCom:
In January 2010, The Joint Commission – the primary accrediting body for the majority of US hospitals – released a set of new and revised standards for patient-centered communication.
I led the development of these standards while serving as Project Director for Health Disparities at The Joint Commission. This blog post will share my perspectives on this experience and hopefully dispel some myths about the "new" standards.
MYTH #1: THE JOINT COMMISSION'S REQUIREMENT TO PROVIDE INTERPRETER SERVICES IN 2010 WAS NEW
FACT: The Joint Commission has had standards requiring the provision of interpretation and translation services for more than 15 years. These standards were created in the early 90's as part of The Joint Commission Patient's Rights initiative. One of the requirements outlined in the standards is the patient's right for effective communication. Interpretation and translation services were identified as one of the means to support that right.
What is new about the "new" standards? Now the standards include specific language that requires interpreters to be qualified.
MYTH #2: THE JOINT COMMISSION REQUIRES HOSPITALS TO USE A PARTICULAR INTERPRETATION MODALITY
FACT: The Joint Commission does not specify what type of interpretation service a hospital provides. The intent of the "new" standards for patient-centered communication is to support effective communication between patients and providers. As we know, some means for providing interpretation are better suited for certain situations than others.
For example, the use of phone or video interpretation during labor and delivery may not be as effective as having an in-person interpreter for obvious reasons. However, some languages may not have in-person interpreters available due to the infrequency of the language or other factors. In this situation, phone or video interpretation is the best option. The intent of the standard goes back to what is most effective for the patient in each situation, given the resources available.
MYTH #3: THE JOINT COMMISSION REQUIRES INTERPRETERS TO BE CERTIFIED
FACT: The Joint Commission does not require that hospitals use certified interpreters. The standards were clarified to set the expectation for qualified and competent interpreters. to perform the service of interpretation. Qualifications and competencies can be met in a variety of ways (not simply through certification), and The Joint Commission references several options for meeting the requirements for qualified interpreters, such as:
- Language Proficiency Testing
- Training in interpretation best practices
- Interpreting experience in a healthcare setting
- Knowledge of medical terminology
MYTH #4: EVERY PATIENT MUST BE GIVEN TRANSLATED DISCHARGE INSTRUCTIONS IN HIS/HER OWN LANGUAGES
FACT: This is impossible in today's environment with the limited resources we have available. Translating written materials is complex and cannot be done effectively in an ad-hoc manner. Translation takes time and follows a process of review and revision that does not lend itself to the quick turnaround that hospitals would need to accommodate every possible language that is encountered.
It is expected that vital documents be translated into commonly-encountered languages. It should also be expected that these documents be translated using qualified translators. This will help ensure accuracy and readability, thus supporting effective patient-provider communication.
ADDITIONAL FACTS:
FACT: Each hospital's accreditation survey may approach the evaluation of language and interpretation services differently. However, at the core of the evaluation will be whether or not staff have followed the hospital's policy.
It will also be important that your policy reflects the current professional practice standards for the provision of language services. Remember that the interpretation and translation industries are complex; surveyors may have varying degrees of familiarity with language services.
FACT: Your surveyor may ask to review your contracts with language service providers. Several standards support the provision of services through contractual arrangement. Without getting too technical, these standards essentially require that any service provided through a contract is monitored and held accountable to hospital policies and procedures as if the service were provided directly.
For this reason, it is important to be sure that your contracted language service provider has included processes for delivering, monitoring, and evaluating the provision of services. Given the increased emphasis on interpreter qualifications, it is also important that the process for qualifying interpreters by the contracted organization be outlined in your contract. Language service companies should be prepared for random audits by customers who want to validate competencies and qualifications of the interpreters used at their organization.
FACT: The new Joint Commission standard on effective communication is found within the set of standards that relate to provision of care, treatment, and services. This is significant as it emphasizes that effective communication is not simply a patient's right, but an essential component of safe, effective, high-quality care.
Importantly, the new standard does not only address communication as it relates to the provision of interpreter services. The new standard sets forth the expectation that the needs of each patient are 1) identified and 2) addressed. These needs may include large print materials, glasses, hearing aids, or other assistive devices available to support communication. It could also mean that effective communication will require the use of interpreter services for limited-English proficient patients or patients who are deaf.
IN SUMMARY
The "new" Joint Commission standards are designed to help give greater emphasis to what language access advocates have been communicating for years: quality of care is compromised when patients and providers do not have access to resources that facilitate patient-provider communication. These resources need to be effective or, in the case of interpreters, qualified to interpret health care information.
Check out CyraCom's Executive Priorities Whitepaper to learn more about Joint Commission surveys and other ways quality language services matter to organizational success.