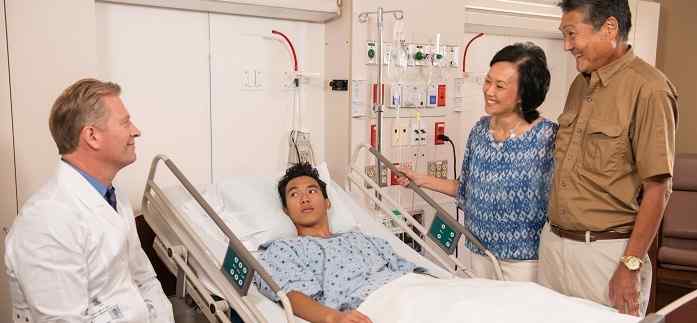 For language services leaders in healthcare, securing your hospital leadership's support for quality language services can mean the difference between:
Hiring more interpreters when you need them vs. experiencing downsizing when budgets get tight
Seeing your executive team encourage providers to use interpreters vs. struggling to convince them yourself
Earning a say in who you partner with for phone and video interpretation vs. having the decision made for you by those not directly involved in language services
As the leading provider of language services to hospitals and healthcare organizations, CyraCom recently developed a brand-new whitepaper, Executive Priorities in Healthcare and the Impact of Quality Language Services.
In our last post, we looked at how quality language services impact Section 1557 compliance. This week's excerpt focuses on two additional healthcare priorities: Joint Commission standards and readmission rates.
Joint Commission Standards
Why it Matters to Executives
Many states rely on a hospital's Joint Commission accreditation to determine whether the hospital should receive and retain state licensure, a requirement to operate.
The Role of Language Services
The Joint Commission's standards for patient-centered communication include the provision of language services by qualified interpreters who have:

The standards also require vital documents to be translated into commonly encountered languages, using qualified translators to help ensure accuracy and readability.
Joint Commission surveyors assess hospital compliance in two ways:
1. Do staff follow hospital policy on the use of interpreters for limited-English proficient patient encounters?
2. Does the hospital's policy reflects current professional practice standards?
Why it Matters to Executives
CMS withheld $564 million in Medicare reimbursements to more than 2,500 hospitals for failing to reduce unnecessary patient readmission rates in 2017.
The Role of Language Services
Improving communication with LEP patients will likely have an outsized impact on a hospital's overall readmission rates, as non-English speakers readmit at a significantly higher rate than the general population. Research suggests the language barrier may be to blame. Readmissions increase when patients do not:

*Download the full whitepaper to learn more about how a quality language services program impacts executive-level priorities like HCAHPS scores, CMS hospital star ratings, and more: