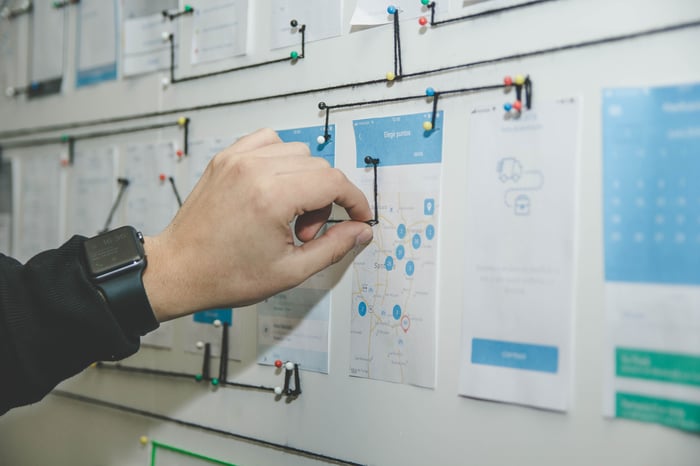 In 2017, Baltimore-based Lifebridge Health faced a dilemma: their costs for interpreters—essential for treating the 9.7% of Baltimore residents who speak a language other than English—was increasing quickly. And the 120 minutes limited-English proficient (LEP) patients could expect to wait for an interpreter at Lifebridge posed an obstacle to patient safety and satisfaction.
To combat these challenges, Lifebridge chose to embrace video remote interpretation (VRI) through CyraCom in 2018. They also brought in operations and strategy consultant Margeaux Anderson to oversee the move to VRI.
What follows is an excerpt from our newly published Lifebridge Health case study, detailing Anderson's strategy for making the transition to VRI a smooth one:
Anderson recognized the importance of preparing people for change and involving them throughout the process for their buy-in.
"You have phases of a project, but you also have phases of change," she recalled. "So how can we align these two in order to see the 'people side' of this process? How are we engaging our stakeholders?"
Anderson identified five phases of change and prioritized helping Lifebridge staff achieve them on the CyraCom VRI project:
Awareness
"First off, we want to create awareness: Change is coming, and this is the reason why."
Desire
"Next, we want to create that desire – that excitement around the change. In this case, of course, it was relatively easy. We were focused on implementing video remote devices, so we had a well-thought-out technology that can help reduce patient care wait times. That was a fairly easy sell for the majority of us.
"We focused on 'What's in it for me?' Answering that question for our front line staff is very important. And we focused less on cost savings [versus with the executive team] and explained the benefits for patient care."
Knowledge and Ability
"Third comes knowledge. We worked hand in hand with our nurse educators and front line staff to develop a workflow that made sense to them. I really see project managing as a partnership between the subject matter experts and the project manager with their tools to determine 'How are we going to do this?' and getting their buy-in during the process. If we allow them to create that process, develop something through consensus-building, we're more likely to be successful."
Reinforcement
"Our leading indicator of success was reduction in in-person interpretation. We also established a gatekeeper role within nursing to ensure our process was being followed. We also had escalation pathways for any technical issues so they were able to surface that and we were able to revise the process as needed."
Instinct
"This is when a process becomes a habit. This is where we want to see the process become day-to-day: 'Okay, I'm looking for an interpreter. These are my options.'"
The move to CyraCom VRI saved Lifebridge over $67,000 in 2018 and helped reduce wait times for interpreters by over 90% Download our full Lifebridge case study to learn how they did it—then reach out to info@cyracom.com for more information.