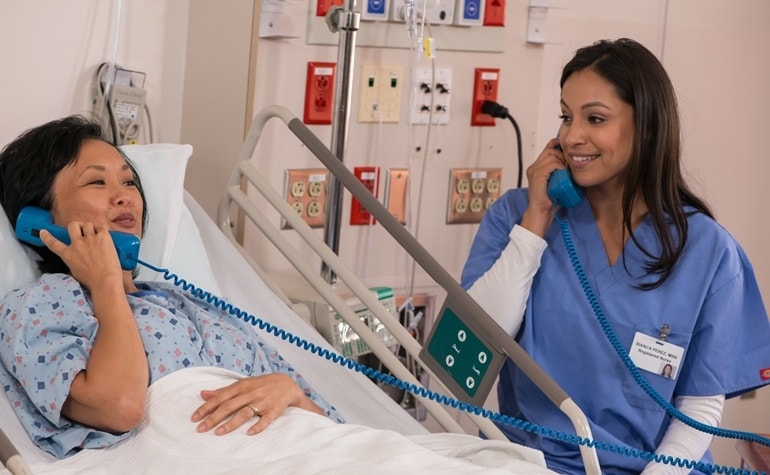 The Hospital Consumer Assessment of Healthcare Providers and Systems (HCAHPS), designed to measure patient experience and satisfaction, contains 11 questions on clear patient-phyisician communication. Specifically, HCAHPS asks patients whether they felt listened-to, understood, and respected during hospitalization.
For limited-English proficient (LEP) patients, the answer may depend in part on the quality of interpretation provided. And HCAHPS plays a significant role in determining hospital reimbursements, giving hospital language services managers an opportunity to impact an important, executive-level priority.
In addition to being bilingual, here are three skill sets a quality professional interpreter should provide:
1. FAMILIARITY WITH MEDICAL TERMINOLOGY AND SCENARIOS
If you partner with a language services provider to offer phone and video interpretation to your patients, ask potential partners about the training they provide to their interpreters. Is it medically specific? In person? Classroom-based? Does it prepare the interpreter to help provide your patients the best possible care?
Your own staff interpreters should likewise receive training in the basics of anatomy and physiology, common medical procedures, and scenarios they are likely to encounter during interpretation.
2. CULTURAL AWARENESS AND SENSITIVITY
Quality interpretation goes beyond conveying meaning. Observing culturally-and-linguistically-appropriate politeness markers – using the correct honorific or title, or changing verbs and sentence structure to apply a more respectful tone – may impact the patient's experience as well. Patients may not understand that an interpreter who fails to observe cultural niceities is doing so out of ignorance, taking it as an insult instead. Professional interpreters should have experience and/or be trained in the cultures with whom they are communicating.
3. CULTURAL BROKERING FOR CLEARER COMPREHENSION
Skilled interpreters apply cultural brokering, clarifying phrases and expressions which make sense in English but may not be clear in the target language. Quality interpretation involves converting these phrases into something the LEP patient can understand, improving comprehension and displaying cultural sensitivity.
Collectively, politeness markers and cultural brokering can help create a more positive and professional experience for all parties involved in the call. LEP patients may feel more comfortable expressing themselves once these best practices are put in place. Hospitals with leading language services programs train their interpreters in these essential skills and partner with language services providers who do the same.
Now that you've read about how particular aspects of interpreter quality may impact HCAHPS scores, download our whitepaper to learn more about how HCAHPS scores are calculated, and how hospitals can improve them: