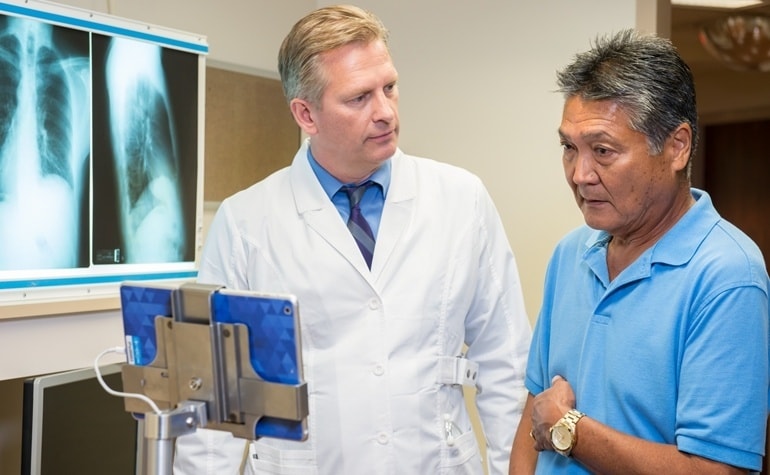 This post is part three of a three-part series. Read part one on Patient Mortality and Safety and part two on Readmission Rates here)
The Center for Medicare and Medicaid Services (CMS) released their much-discussed Hospital Star Rating system in July of 2016. Designed to increase transparency and allow patients to make an informed decision about which hospital to utilize, the new program raised questions among hospital leadership: How are these star ratings determined? Do they represent a fair assessment of hospital performance? How can hospitals improve their ratings?
As a leading provider of language services in healthcare, CyraCom partners with hospitals nationwide to provide equitable care to limited-English proficient (LEP) patients. These patients may impact hospital metrics which determine star ratings, such as:
Patient Experience/HCAHPS – 22% of the Overall Star Rating
Limited-English Proficient (LEP) patients represent an opportunity for hospitals to better their HCAHPS scores (and corresponding CMS Star Ratings) because they tend to rate hospitals worse than English-speaking patients. The cause? Negative patient experience during treatment may contribute. The National Center for Biotechnology Information (NCBI) found that LEP patients are:
- 9x more likely to have trouble understanding a medical scenario.
- 4x more likely to misunderstand medication labels.
- 4x more likely to have a bad reaction to medication.
NCBI concluded that patients who spoke a different language than their providers reported worse interpersonal care and were more likely to rate providers poorly when surveyed.
The HCAHPS Patient Experience Questionnaire includes many questions on provider/patient communication, with a heavy focus on whether the patient felt listened to, understood, and respected; and whether the patient could understand their provider's instructions. Despite the presence of some level of language services in most hospitals, HCAHPS results for LEP patients indicate they don't feel these standards are always being met.
Offering high-quality language access to LEP patients may succeed at improving HCAHPS scores where basic compliance has failed. NCBI analyzed over 19,000 HCAHPS surveys from 66 California hospitals and learned that:
Hospitals with greater cultural competency have better HCAHPS scores for doctor communication, hospital rating, and hospital recommendation. Furthermore, HCAHPS scores for minorities were higher at hospitals with greater cultural competency on four other dimensions: nurse communication, staff responsiveness, quiet room, and pain control.
NCBI also found that "quality of interpretation correlates with patient understanding and satisfaction with the encounter." In contrast, relying on bilingual staff and/or patient family and friends "appears to have many negative clinical consequences including reduced trust in physicians [and] lower patient satisfaction."
These findings for hospitals mirror those of another industry with a heavy focus on satisfaction scores: the customer service industry.
The International Customer Management Institute (ICMI) studied the impact of businesses adding language services support to their customer service channels. A majority of contact center managers told ICMI that providing language services:
-Improved satisfaction with customer support
-Positively impacted customers that prefer a language other than English
-Increased customer loyalty
Want to learn more about how CMS star ratings are calculated and the impact of LEP patients and quality language services on hospital performance metrics like patient experience? Download the full CMS Star Ratings Whitepaper Here.