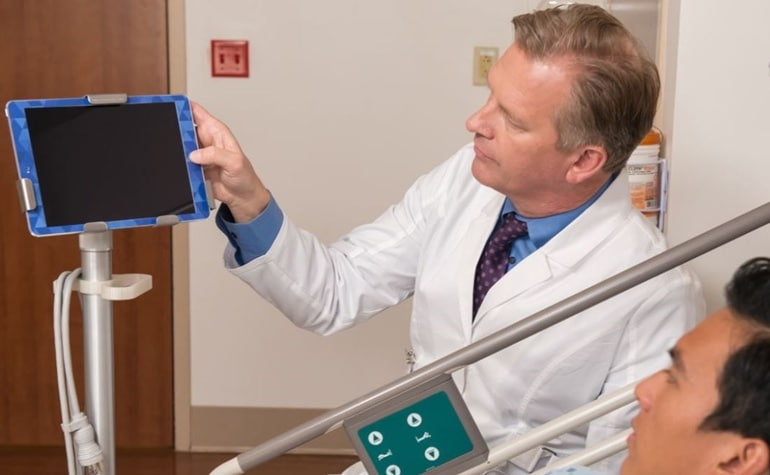 *The material herein on ACA Section 1557 is educational and informational only. No legal advice is provided.*
New regulation continues to increase the importance of hospital language services. CMS's rollout of their five-star rating results highlighted how language access may impact patient satisfaction and readmission rates. Now, the final section of the Affordable Care Act has added a new layer of complexity to language services, increasing the requirements for healthcare interpreters and giving LEP patients new rights.
So, whether or not they have a great language services program or are just getting started, CyraCom believes providers need to be aware of the new rules and regulations:
The mandate for most providers to offer in-language care to their limited-English proficient (LEP) patients predates Section 1557. But historically, these patients had little individual recourse against healthcare organizations which failed to do so. Section 1557 shifts this dynamic significantly.
Prior to the passage of the Affordable Care Act (ACA) in 2010, the right to language access existed through Title VI of the Civil Rights Act of 1964, which states that "No person in the United States shall, on the ground of race, color, or national origin, be excluded from participation in, be denied the benefits of, or be subjected to discrimination under any program or activity receiving federal financial assistance." In the 1974 case of Lau v Nichols, the Supreme Court found that language was synonymous with national origin, making the failure to provide language access to LEP individuals discriminatory under the law.
However, the Court ruled in 2001's Alexander v Sandoval that Title VI did not grant individuals a right to sue for disparate impact – "policies, practices, rules, or other systems that appear to be neutral, but result in a disproportionate impact on protected groups."
This ruling prevented individuals denied access to language services by their providers from suing the healthcare organization responsible; federal agencies could investigate claims of discrimination, audit, cut funding in the form of Medicare/Medicaid reimbursement, and impose fines. But the LEP patients who were the actual victims of these Title VI violations had no legal recourse.
Under ACA Section 1557, HHS's Office of Civil Rights (OCR) states that this is no longer the case, explaining that:
"OCR interprets Section 1557 as authorizing a private right of action for claims of disparate impact discrimination on the basis of any of the criteria enumerated in the legislation."
With this ruling, LEP patients gain legal standing to sue healthcare organizations who violate the law by failing to provide the required level of language access. In addition, penalties may include:
"Suspension of, termination of, or refusal to grant or continue Federal financial assistance; referral to the Department of Justice with a recommendation to bring proceedings to enforce any rights of the United States; and any other means authorized by law."
Now that you understand how ACA Section 1557 empowers LEP patients to seek legal remedies, DOWNLOAD OUR GUIDE to learn more about making sure your organization is in compliance with the new law.