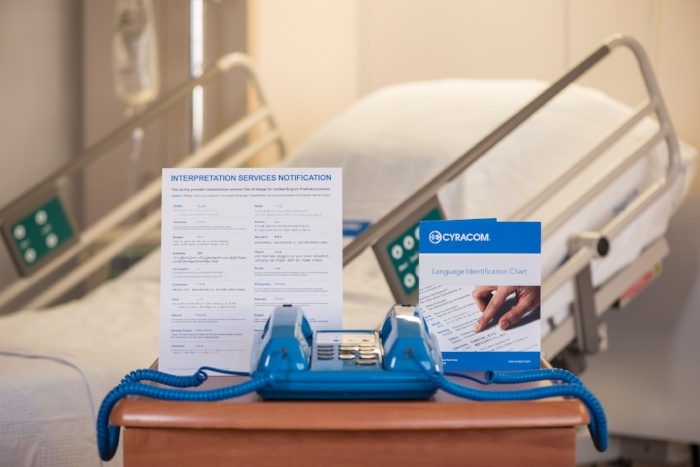 "While science, medicine, and technology have become more sophisticated over time, communications remain an obstacle in pursuit of the best possible patient care."
So begins a new whitepaper from Becker's Hospital Review and Spōk, a clinical communication solutions provider. Titled How to Stop Making Patients Pay the Price for Poor Communications, the resource delves into the importance of clear, accurate provider/patient communication and its impact on executive priorities like patient safety and satisfaction.
Here are a few critical points which language services managers may want to bring to the attention of their executive teams when advocating for expanded language access capabilities:
1. 21% of Sentinel Events are Caused by Miscommunication
According to the Joint Commission, communication problems are the root cause of one in five sentinel events – defined as any unanticipated event in a healthcare setting resulting in death or serious physical or psychological injury to a patient or patients, not related to the natural course of the patient's illness.
Limited-English proficient (LEP) patients face above-average risk for communication errors since they often cannot speak directly to their providers. The Agency for Healthcare Research and Quality confirms that "nearly 9% of the US population is at risk for an adverse event because of language barriers" – consistent with the US Census figure that one in eleven US residents speaks English "less than very well."
The Journal for Healthcare Quality found that providers often skip using a qualified interpreter because they expect the wait to delay care – and that medication errors and a lack of informed consent are likely consequences. Hospitals and health systems should therefore consider an investment in quality language services with rapid access to interpreters a patient safety expense.
2. 30% of Medical Malpractice Lawsuits Cite Miscommunication as a Factor
In their Malpractice Risks in Communication Failures report, CRICO Strategies examined over 20,000 21st century malpractice lawsuits, attempting to isolate their causes. 30% of the cases reviewed (over 7,000 in all) cited communication (or lack thereof) as a factor.
This finding is consistent with the causes of sentinel events described in the previous entry, as such events are likely to lead to lawsuits. Providers looking to avoid or prevail in litigation should create thorough documentation on their patient communications, including the use of interpreters when caring for LEP patients.
3. Miscommunication Leads to Unnecessary Readmission – and the Sanctions that Follow
Patients who struggle to communicate with their doctors suffer more complications and consequently readmit at higher rates. A review of 10.7 million Medicare records highlighted a number of causes for unnecessary readmission, including:
Misunderstanding a diagnosis
Lacking knowledge of which medication to take and when
Not comprehending important information or test results
Failure to schedule a follow-up appointment
Given these factors, it's unsurprising that LEP patients, especially those of Latino or Chinese origin, readmit at a significantly higher rate than the general population.
Apart from patient safety concerns, elevated readmission rates can hurt hospitals financially. Last year, more than 2,500 hospitals lost $564 million in Medicare reimbursements as a penalty for readmission rates the government deemed too high.
Learn more about avoiding unnecessary readmissions, and the communication errors that cause them, by reading our whitepaper: