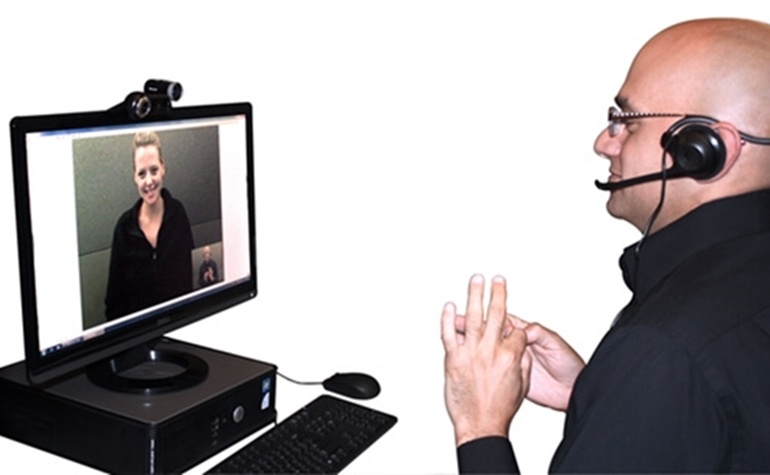 Caring for the Deaf and Hard of Hearing can prove challenging for providers and their language services team. The community brings its own history, language, and culture to the hospital, and understanding these factors can impact executive-level priorities like patient satisfaction, safety, and readmission rates.
To help providers connect to their deaf patients, CyraCom's American Sign Language Operations Manager Victor Collazo authored a whitepaper: Deaf and Hard of Hearing 101. This resource dispels myths about the community and offers best practices for providing equitable care.
A recent settlement between Connecticut's Department of Developmental Services (DDS) and the US Department of Justice resulted in policy changes designed to improve access to interpreters and other communication aides in DDS group homes.
The settlement comes after two hearing-impaired individuals filed complaints against DDS, claiming that group home staff could not effectively communicate with deaf and hard-of-hearing individuals. According to the residents, staff failed to provide an interpreter or auxiliary aids.
Details of the DDS Settlement and Their New Requirements
As a condition of the settlement, Connecticut DDS must:
- Provide proper communication, including an interpreter, at any location with at least one Deaf or Hard of Hearing individual.
- Provide interpreters or other communication aids in a timely manner at all DDS programs and activities.
- Appoint and train an ADA compliance officer.
- Train all client-facing DDS staff and contractors in ADA regulations.
- Document all requests for auxiliary hearing aids and describe DDS' response to each request.
- Detail every grievance received by the ADA compliance officer.
- Provide the above documentation to the justice department in an annual report for the next two years.
US Attorney Deirdre M. Daly said of the settlement, "Individuals…must not be denied equal access to services offered by the state because of their disabilities."
Ensuring Compliance through Training and Resources
The DDS says it looks forward to the opportunity to train and educate any staff or contractors working for the agency in ADA compliance. It's a good reminder for healthcare providers and businesses that the Americans with Disabilities Act (ADA) requires programs, services, and activities to be accessible to individuals with disabilities, including deaf or hard of hearing individuals. And Section 1557 of the Affordable Care Act contains similar requirements for providers with limited-English proficient (LEP) patients.
To ensure compliance, leading hospitals provide easy access to both on-site and phone and video interpreters. They also prioritize staff training and education in how to communicate with LEP patients and the Deaf and Hard of Hearing community.