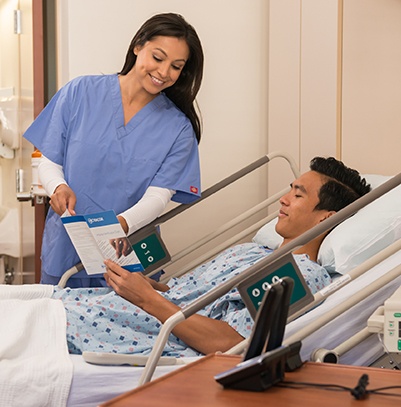 At CyraCom's recent New York City roundtable, Joint Commission Project Director Christina Cordero, PhD. took the stage to brief healthcare language services leaders from the greater New York area, highlighting the Commission's increased focus on health equity issues.
This focus is consistent with the Joint Commission's vision statement: to ensure that "All people always experience the safest, highest quality, best-value health care across all settings. The Commission works to make that vision a reality by conducting unannounced surveys on US hospitals every 18-36 months, observing hospital operations to check for compliance with Commission standards.
Dr. Cordero's presentation pointed out a number of Joint Commission standards which likely require use of qualified, professional interpreters to achieve compliance while treating limited-English proficient (LEP) patients. Here are five of the most relevant standards:
1. Right to Effective Communication
Miscommunications in healthcare can cost lives, diminish patient satisfaction, and lead to unnecessary readmissions when patients fail to comply with aftercare instructions they didn't understand. To prevent these outcomes, the Joint Commission requires the provision of effective communication for every patient, including the 65 million Americans who speak a language other than English at home.
2. Provision of Language Services
Like compliance with Section 1557 of the Affordable Care Act, Joint Commission accreditation requires hospitals to provide their LEP patients with access to language services. The Commission doesn't require particular methods or standards for the provision of interpreters, but Dr. Cordero did advise our roundtable attendees to refer back to the "effective communication" standard when in doubt.
3. Informed Consent and Patient Participation in Care
Informed consent and patient participation necessitate that the patient understand both the condition from which they are suffering and the treatment to which they are consenting. For LEP patients, that means conveying the information to them in a language they understand, via qualified interpreters – preferably those with training in medical terminology and scenarios.
4. Qualifications for Language Interpreters and Translators
Dr. Cordero explained that Joint Commission requires accredited hospitals to create and enforce a consistent set of qualifications and standards for language interpreters and translators working within their organization. The standards must be applied to staff interpreters, bilingual staff members who wish to serve as interpreters, and those provided by outside partners like CyraCom. The Commission does not require a particular standard of qualification for interpreters; rather, their surveyors focus on whether the hospital is adhering to its own standards as written.
5. Contracted Services Provided Safely and Effectively
Similar to the above, Joint Commission standards hold hospitals responsible for the performance of any outside vendors with whom they choose to contract for services. The fact that the hospital doesn't provide the service with its own staff does not exempt them from responsibility. In the context of language services, this means any outside interpreters brought into the hospital – whether on site or via phone or video interpretation – must possess the training and qualifications necessary to perform interpretation safely and effectively.
The bottom line: compliance with Joint Commission standards for treating LEP patients likely means partnering with a qualified, professional language services provider. Watch the (short) video below to learn what separates CyraCom from the rest.
Overview of CyraCom from CyraCom on Vimeo.