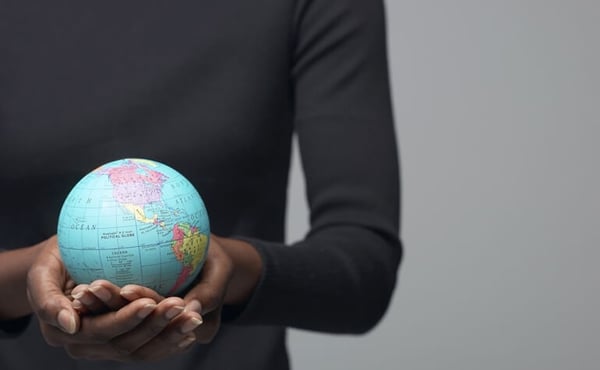 There are roughly 6,500 languages and dialects spoken worldwide, so the possibilities, especially if the language your patient or customer speaks is not a commonly spoken one, can be endless. To make things more confusing, sometimes there are multiple spellings or names for the same language. For example, the language Zomi is also known as Jo, Jou, Yo, Yos, Yaw, Zo, Zokam, Zoham, Zome, Zou, or Zou Chin.
If your patient or customer is unable to tell you what language they are speaking, CyraCom can help you determine what that language is.
How our Client Services Reps Can Help
Let's say you have a Zomi speaker, but they tell you they speak Zou. You try "Zou" when prompted to say a language, but the system does not send you to the correct queue. You then call or are redirected to our 24/7 Client Services team.
Our Client Services Representatives (CSRs) are familiar with 200+ languages and can identify and decipher most languages. First, your CSR will ask you the spelling of the language. You try Z-O-U, and the CSR looks that up and redirects your call to a Zomi interpreter.
If you guess the wrong spelling or it doesn't produce any results, the CSR will then ask you the country of origin or geographical area/region. You ask your limited-English proficient (LEP) person, "What country?" and they say "Burma" or Myanmar. Our CSR looks at a list of Burmese languages and dialects and determines that the language you're looking for is likely Zomi.
If that doesn't work, your CSR will request to speak to the non-English speaker and determine what language they speak based on the LEP person's pronunciation.
If all those options fail for any reason, your CSR will connect you to another interpreter from the same or neighboring geographical region. In this case, the CSR calls an interpreter for Mizo, which is spoken in northeastern Myanmar. The interpreter speaks to your LEP person, recognizes the language, and tells the CSR to connect you to a Zomi interpreter.
CyraCom's 24/7 Client Services Team is Here for You
In addition to language identification, our CSRs help clients with:
On-Site Interpreter Scheduling
Video Interpretation, Blue Phone, and Mobile App Troubleshooting
Online Chat Support
Reporting Requests
Scheduled Phone Interpretation Requests
Account Management Support
If you need help, don't hesitate to call us at 1-800-481-3289 or email us at support@cyracom.com.