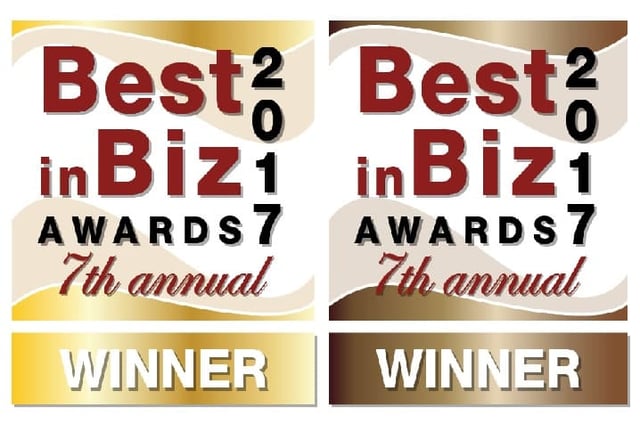 CyraCom International Inc. has been named a gold winner in the Website of the Year category and a bronze winner in both Fastest-Growing Large Company of the Year and Most Customer-Friendly Company of the Year for the Best in Biz Awards. CyraCom has now won six Best in Biz Awards over the last two years, including a Gold Company of the Year Award in 2016. Best in Biz is the only independent business awards program judged each year by prominent editors and reporters from top-tier publications in North America.
CyraCom is a leading provider of language interpretation services and operates the most extensive network of large-scale US interpreter contact centers. CyraCom staffs these centers with US employee interpreters, foregoing the industry norm of relying primarily on at-home independent contractors overseas. This model has enabled CyraCom to create thousands of jobs in seven cities across the US, providing full-time positions with competitive wages and benefits to bilingual US residents.
Rapid growth required CyraCom to ramp up its recruiting and hiring efforts for interpreter candidates, so the Company developed its award-winning Careers website in spring of 2017. The site includes an Intro to Interpreting page to help candidates prepare for CyraCom's language assessment – a requirement to enter the company's 120-hour interpreter certification program, which trains employee interpreters for first-day competency. The page covers the basics of interpreting, including quizzes, exercises, and audio and script files for 14 different interpreting scenarios in 10 different languages.
Each year, Best in Biz Awards' entrants span the spectrum, from some of the most innovative local start-ups to the most recognizable global brands. The seventh annual program was particularly hotly contested, with more than 650 entries from an impressive array of public and private companies of all sizes and from a variety of industries and geographic regions in the U.S. and Canada.
"We are honored to have Best in Biz recognize our Careers website, our customer-focused approach, and our rapid growth," said CyraCom Chairman and CEO Jeremy Woan. "When I became CEO nearly ten years ago, we pioneered a large-scale contact center model that depends on our employee interpreters for success. I am proud that CyraCom now has over 2,000 employee interpreters working in seven large-scale interpreter contact centers that provide high quality services for our clients."
Since 2011, winners of Best in Biz Awards have been determined based on scoring from independent judging panels composed of prominent editors and reporters from some of the most respected newspapers, TV outlets, and business, consumer, technology and trade publications in North America. Best in Biz Awards' uniqueness stems, in part, from this distinct composition of its judging panels, allowing it to best leverage the judges' unparalleled expertise, experience and objectivity to determine award winners. The 2017 judging panel included: Accounting Today, AdWeek, Associated Press, Atlanta Tribune, Business News Daily, Consumer Affairs, Entrepreneur, eWeek, Forbes, Harvard Business Review, Healthcare Innovation News, Inc., Investment Advisor Magazine, Laptop, MediaPost, Pittsburgh Business Times, Security Products Magazine, Wired, WLRN and Yahoo Tech.