If you've recently upgraded your iPhone or iPad to iOS 17, your interpretation sessions may appear more whimsical and distracting than you intend.
Apple has released a new feature for video calls that shows on-screen effects in response to physical gestures. For example, hearts, balloons, confetti, fireworks, and other visuals will flood the display in response to thumbs-ups, peace signs, and other common gestures.
These reactions may become distracting or inappropriate during interpretation sessions and disrupt communication, especially for American Sign Language.
Here is how to turn FaceTime Reactions off: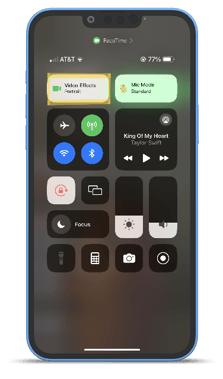 1. Open ‌FaceTime‌ on your ‌iPhone‌ or ‌iPad‌.


2. Swipe down from the top-right corner of the screen to see the Control Center.

3. Tap the "Video Effects" button in the top-left corner.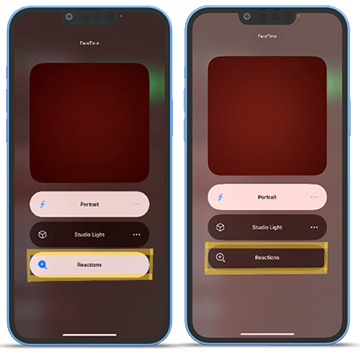 4. Tap the "Reactions" button so it is no longer lit up.

5. Swipe up twice to return to ‌FaceTime‌.
CyraCom Video Interpretation is available in over 30 languages
See your interpreter during your remote interpretation sessions with CyraCom video interpretation. Spoken language interpreters are available at the same per-minute rate – contact us to get started today.