CYRACOM HONORED AS STEVIE® AWARD WINNER IN 2022 AMERICAN BUSINESS AWARDS

®
CyraCom's Customer Service Department Acknowledged for Providing Exceptional Service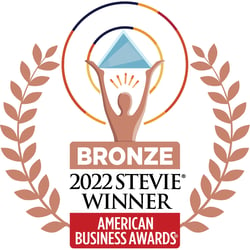 Tucson, Arizona – April 28, 2022 – CyraCom was named the winner of a Bronze Stevie® Award in the Customer Service Department of the Year category in the 20th Annual American Business Awards® today.
The American Business Awards are the U.S.A.'s premier business awards program. All organizations operating in the U.S.A. are eligible to submit nominations – public and private, for-profit and non-profit, large and small.
More than 3,700 nominations from organizations of all sizes and in virtually every industry were submitted this year for consideration in a wide range of categories.
About CyraCom's Award-Winning Customer Services Department
Three teams make up CyraCom's award-winning customer services department: client services, account managers, and implementation specialists. The client services team has over 55 employees to support clients by taking calls, answering emails, and chatting 24/7/365. CyraCom's 13-member account management team develops close relationships with clients and listens to feedback regarding product development. CyraCom implementation specialists (IS) help hundreds of new clients switch free of charge every year.
"It's clear this team works hard and does well by you and your customers," wrote one of the judges. More than 230 professionals worldwide participated in the judging process to select this year's Stevie Award winners.
"CyraCom attributes much of our success to our hard-working customer service teams," said Jeremy Woan, Chairman and CEO of CyraCom. "We believe in promoting from within, so most of our CS team members start as implementation specialists, CSRs, or interpreters. Their experience helps them know the ins and outs of the business and offer a variety of solutions."
Details about The American Business Awards and the list of 2022 Stevie winners are available at www.StevieAwards.com/ABA.
About CyraCom
In business for 25 years, CyraCom is a language services leader that provides interpretation and translation services to thousands of organizations across the US and worldwide. Learn more at www.cyracominternational.com