If you're new to language services, you may wonder why and when you need to use translation and localization. If you use another company for your translation needs, you may wonder if you're getting the most benefits for your budget, and what CyraCom has to offer. (Hint: there's a discount code below!)
CyraCom answers these questions and more in our latest video.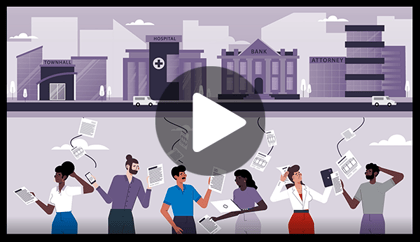 Video Key Points
Why are translation services needed?
English is not the first language for 10% of Americans, making it more challenging for them to access everyday services like banking or healthcare.
CyraCom helps organizations reach limited-English proficient people and maintain legal compliance status by providing translation services in over 300 languages.
Why work with CyraCom?
Finding the right language services provider to suit all of your needs can be a challenge. Here's why you should work with CyraCom for translation:
Our 5 ISO Accreditations help ensure translation projects go through a rigorous editing process and are high quality.
CyraCom uses human translators that use their cultural knowledge to incorporate the proper context, tone, and style.
We offer dedicated project managers to answer questions and help you through the translation process.
CyraCom's secure Translation Portal (available at no additional cost) allows you to access your files on demand.
Our Translation Memory Database helps keep projects consistent. This can save you time and money on future projects.
Get Started Today
Check out our translation & localization page or contact our team at translation@cyracom.com to learn how we can help you with projects such as:
Document translation, desktop publishing, and validation
Video, e-learning, website, and software localization
Subtitles, closed captioning, and voiceover
Braille, large print, transcreation, 508 remediation, and readability
Plus, it doesn't cost anything to receive a free quote for your translation projects. Get 10% off your company's first translation project between now and the end of 2021. To receive your discount, mention the code "VIDEO10" when sending your translation request to translation@cyracom.com. Cannot be combined with other offers.