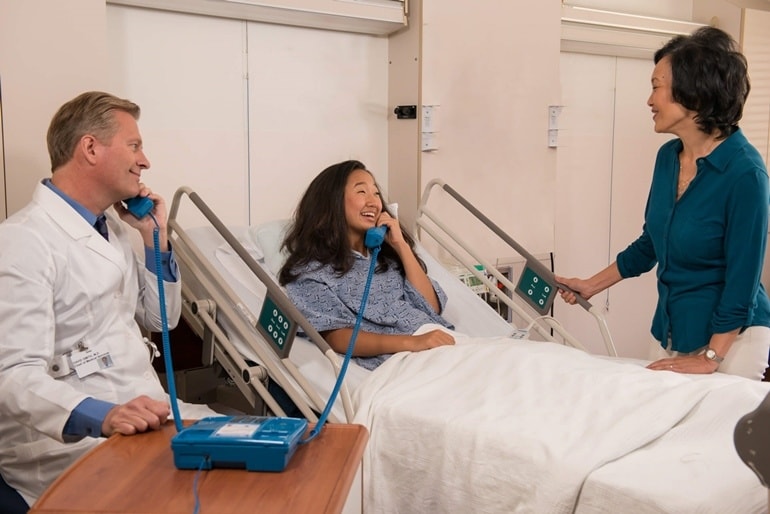 Launched in July of 2016, the Center for Medicare and Medicaid Services (CMS) Overall Hospital Star Rating system has generated significant controversy among leaders in healthcare. Hospitals have argued that the way CMS calculates their ratings is opaque, that the metrics they chose do not capture a complete picture of hospital performance, and that the system may inadvertently penalize hospitals that treat disadvantaged patient populations.
On September 27th, the American Hospital Association (AHA) reiterated their previous concerns about the validity of CMS's methods in an open letter to the agency:
"CMS's flawed approach to star ratings undermines this goal by providing an inaccurate, misleading picture of hospital quality…Further analyses performed after the initial release of star ratings revealed errors in the execution of the chosen methodology…At a minimum, the AHA strongly urges CMS to remove the star ratings from Hospital Compare and not republish them until it corrects the errors and outside experts agree that the updated methodology is executed correctly."

- Ashley B. Thompson, Senior Vice President of Public Policy Analysis and Development, AHA
Thompson goes on to question not only the methodology, but also the "conceptual underpinning" of hospital star ratings, stating that:
"The measures included in the ratings were never intended to create a single, representative score of hospital quality. Furthermore, the ratings often do not reflect the aspects of care most relevant to a particular patient's needs."
At the same time,CMS has announced that a star ratings update scheduled for October 2017 will not take place:
"CMS decided not to proceed with the October update to continue its examination of potential changes to the Star Rating methodology based on public feedback," the agency stated.
With the Star Rating system set to remain in place for the foreseeable future, here are three areas where a focus on serving limited English proficient (LEP) patients may improve a hospital's overall rating:
1. Mortality/Safety of Care – 44% of a Hospital's Overall Rating
The Journal for Healthcare Quality studied the disparity in outcomes between English-speaking and LEP patients. They concluded that adverse events for LEP patients are often caused by hospital staff failing to use an interpreter. Hospitals can improve their staff's utilization of interpreters by:
Enlisting hospital executive support to make the use of qualified interpreters a top-down priority.
Implementing consistent, recurring training on the "why" and "how" of using interpreters.
Partnering with a language services provider whose user experience is straightforward, streamlined, and effective.
2. Readmission Rates – 22% of a Hospital's Overall Rating
Statistically, non-English speakers, particularly in Latino and Chinese populations, readmit at a significantly higher rate than the general population. A review of 10.7 million Medicare patient records revealed that avoidable readmissions cost Medicare $17 billion a year because patients do not:
Understand their diagnosis
Know which medication to take and when
Comprehend important information or test results
Schedule a follow-up appointment
Receive adequate home care
Hospitals committed to reducing readmission rates among their LEP patient populations can make interpreters part of their continuum of care at each stage of treatment:
Admissions - Interpreters expedite the check-in process and puts LEP patients at ease
Consent - Doctors can obtain patient informed consent via interpreter preprocedure
Rounds - Nursing staff can use in-room remote interpretation to check on LEP patients
Discharge - Have aftercare instructions translated into the patient's preferred language
Post-Discharge - Use an interpreter for follow-up calls and physician visits
3. Patient Experience/HCAHPS – 22% of a Hospital's Overall Rating
LEP patients tend to rate hospitals worse than English-speaking patients due to negative experiences during treatment. The National Center for Biotechnology Information (NCBI) found that LEP patients are:
9x more likely to have trouble understanding medical scenarios
4x more likely to misunderstand medication labels
4x more likely to have a bad reaction to medication
Offering high-quality language access to LEP patients may succeed at improving satisfaction and HCAHPS scores where basic compliance has failed. NCBI analyzed over 19,000 HCAHPS surveys from 66 California hospitals and learned that:
"Hospitals with greater cultural competency have better HCAHPS scores for doctor communication, hospital rating, and hospital recommendation. Furthermore, HCAHPS scores for minorities were higher at hospitals with greater cultural competency on four other dimensions: nurse communication, staff responsiveness, quiet room, and pain control."
NCBI also found that "quality of interpretation correlates with patient understanding and satisfaction with the encounter."