CyraCom's Telehealth Solution Named Gold Winner in the 7th Annual 2022 American Best in Business Awards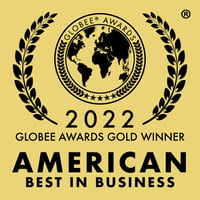 Tucson, AZ – June 9, 2022 – The Globee® Awards, organizers of world's premier business awards programs and business ranking lists, have named CyraCom Connect a gold winner in the 7th Annual 2022 American Best in Business Awards.
More than 70 judges from a wide spectrum of industry experts participated in the judging process. See the complete list of 2022 winners here: https://globeeawards.com/american-business-awards/winners/
CyraCom Connect Wins Gold
CyraCom Connect received gold for the Best Service to Combat and Reduce the Impact of COVID-19 category.

In 2020, CyraCom quickly developed an integration solution once it became clear that organizations needed a way to add an interpreter to their telehealth calls. The company released CyraCom Connect just months after the beginning of the pandemic. With this service, healthcare professionals can easily add an on-demand video interpreter to their existing teleconference platform, such as Zoom.
This is the third award CyraCom Connect has won with a Digital Health Award and a Best in Biz Awards earlier this year. To read more about CyraCom Connect or to sign up for the service, click here.
About the Globee Awards
Globee Awards are conferred in nine programs and competitions: the American Best in Business Awards, Business Excellence Awards, CEO World Awards®, Cyber Security Global Excellence Awards®, Disruptor Company Awards, Golden Bridge Awards®, Information Technology World Awards®, Sales, Marketing, Service, & Operations Excellence Awards, and Women World Awards®. Learn more about the Globee Awards at https://globeeawards.com
About CyraCom
CyraCom is a language services leader that provides interpretation and translation services to thousands of organizations worldwide. Our mission is to enable people to communicate by providing quality language services regardless of the language they speak.